Eleven tips to save energy up to € 784 per year on your electricity bill
Many families today are faced with the situation of having to decide between the use of air conditioning in summer or heating in winter, and the variety of products on the shopping list.
In Europe, gas and electricity prices increase every day and for the moment it seems that no government in the Union has a solution to regulate this situation. So it is time to apply common sense, to try to reduce unnecessary electricity consumption as much as possible. To do this, we propose some tips to save energy by reducing electricity consumption with these 11 steps.
1) Lowering the heating temperature by one degree can save you up to 95 euros a year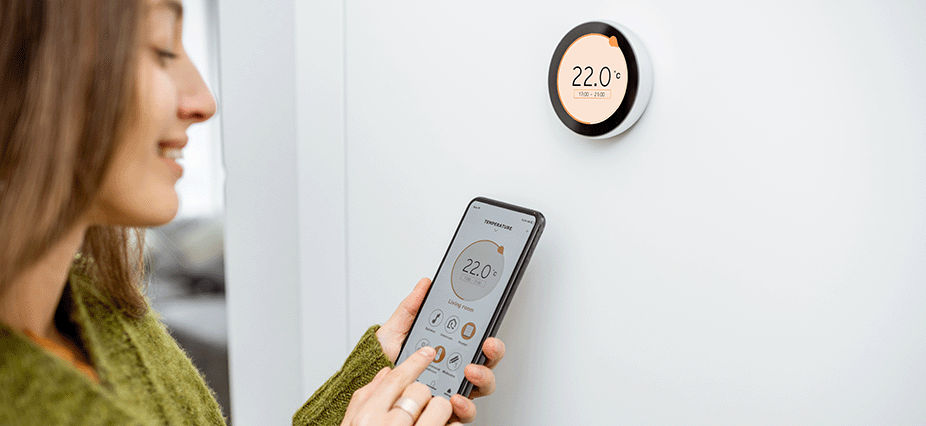 It goes without saying that we must put the heating on when it is really necessary, when it is cold inside our house.
When the time comes, the simple fact of setting the thermostat temperature just one degree below the usual will save us about 95 euros per year. And that should not involve a great energy effort, since there are other little tricks that we can apply to save money.
Only turn on the stoves, radiators or air conditioners in those rooms where you need it. Redistribute furniture and radiators in the room to make sure heat spreads unhindered throughout the room.
You can also get the most out of your electricity rate, sealing the bottom of the doors with weatherstripping that you can buy at the hardware store or even with your own solutions using old clothes or sheets.
2)With each unnecessary plug or power strip that you turn off every day, you will save about 117 euros a year.

Each unnecessary plug that we leave on consumes about 0.32 euros a day of energy. If, for example, we have a power strip for the television, another for the computer, WIFI router, extractor in the kitchen, stoves, electrical appliances, etc … we are rapidly increasing energy waste in the home.
If we left five power strips on each day unnecessarily throughout the year, we would be wasting 581 euros of our annual electricity bill. We suggest that as soon as you can, check the really necessary power strips or plugs and turn off the non-essential ones. In addition, surely, with less electrical noise inside your home, you will feel much better, you will relax and rest much better every night.
3) Making the most of natural light will save approximately 200 euros per year.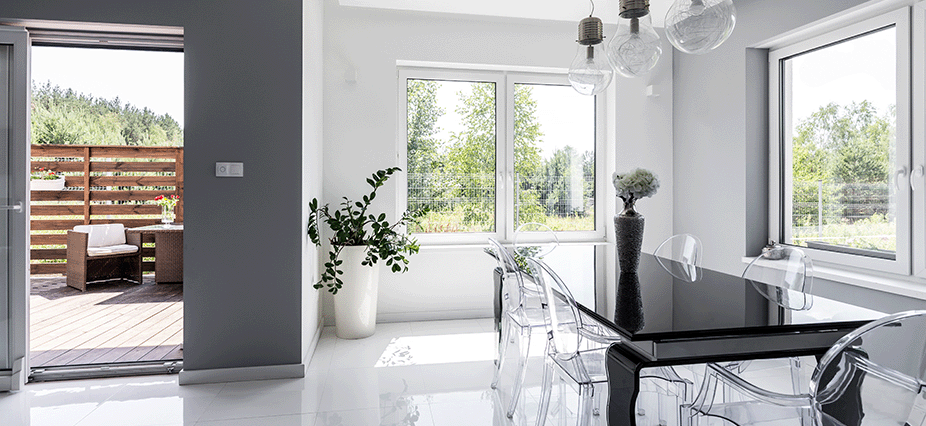 Having the light on in your home supposes an average cost of about 200 euros per year. Therefore, we must make sure to turn off any unnecessary lights or lamps. The more you facilitate the entry of exterior light into your house, so that you can carry out your tasks with natural light most of the time, the more money you will save on your bill. And of course, at certain times of the day, we will need to turn on the light. If you still don't have all your luminaires adapted to LED bulbs, don't waste your time. Its price is sure to be profitable quickly with the savings in the electricity bill. Changing the traditional bulbs of a house to LED lights will save you an extra 180 euros a year, on average.
4) Not leaving devices on standby saves about 36 euros per year.
We know that it is complicated and that we have become very comfortable, we all forget or leave appliances and appliances with the red light on, so as not to have to get up and press a button.
We also know that this type of advice to save energy is not usually heard, but did you know that by always turning off all the devices that have this function in your home you can add 36 euros to your annual energy savings? It is not at all strange, because that pilot indicates that a part of the electronics of the equipment continues to work and is constantly watching if it receives a signal from the remote control to be fully reactivated. This function also requires consumption to be active and although little, it does not stop consuming energy.
5) Ovens, dryers, kettles. High consumption appliances that we must use in really necessary moments.
There are appliances that heat up a lot, very quickly and with a high consumption through the power used by their internal electrical resistances. For example, if you are in the habit of heating water in your home to drink infusions, you should know that, if you heat it and forget to use it, every time you heat it again, you will spend 3 euro cents. It seems little, but it all adds up. If you take this habit and for example it happens at home three times a day, it will mean an unnecessary expense of about 32 euros a year. Imagine if you lived in England!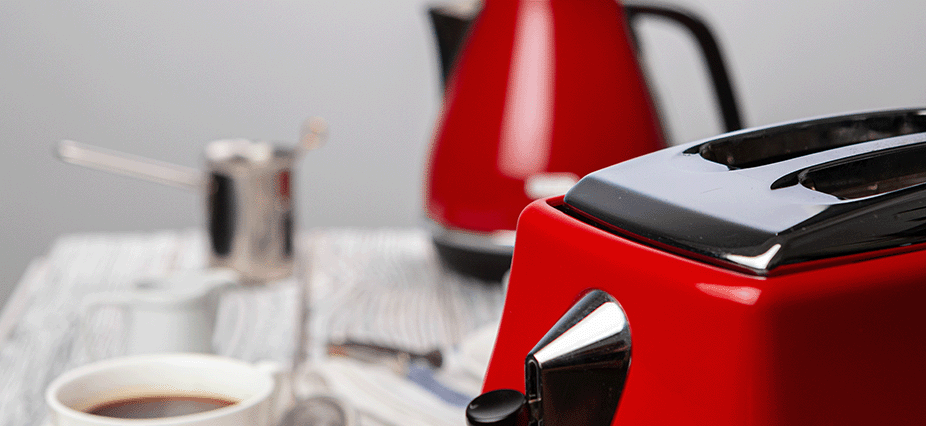 6) Find the best rates and offers on the internet and reduce your annual bill by up to 80 euros.
In addition to the energy consumed, it is time to reduce all household expenses. Today we begin to have routers and data connections in our homes with excess bandwidth. The sixth of our tips to save energy is to check if you really need so much speed and bandwidth and with clear information, compare all the operators that can offer you the service you need.
Find the best offer and value for money. We are sure that you can at least reduce your data bill by 80 euros a year.
7) Suspended laptops that continue to consume electricity.
Every time we want everything faster and the temptation of the laptop to sleep is very common. A laptop in suspension continues to consume energy, either from its own battery or from the electrical network. If, for example, we leave our equipment in that state for 10 hours at night, we will waste 8 euros a year for each equipment. It seems little, but if we add years and teams, the figure is taking importance.
In any case, it is advisable to completely turn off all devices when not in use, during our hours of rest.
It is recommended to completely turn off all devices when not in use. We will extend its useful life and save energy
8) Take care of your hair, letting it dry naturally is good and we save another 15 euros a year.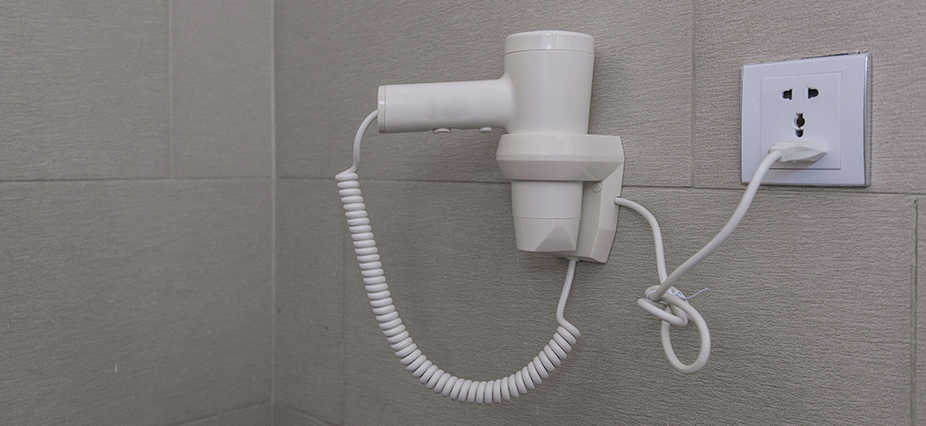 A low power hair dryer uses 73kWh for every 10 minutes of use. This transferred to a daily use supposes a cost in electricity of about 15 euros. If we extrapolate this data in our lives to every working day we will see that only in drying the hair in this way we must invest 180 euros. Doesn't it seem profitable to change your habits and dedicate a little more time and calm to your personal care while saving time?
9) Turning off our children's game consoles and devices saves about 13 euros a year on the electricity bill.
How many times our children forget to turn off their video consoles after playing. Well, for each one during the year we are going to spend 13 euros more on energy.
Why not reward them at the end of the year and invest part of these savings in a reward system for their learning? Get down to work, be patient and talk to your children.
10) Limiting the temperature of the wash and increasing the load per wash will save 17 euros per year
Organizing your laundry at home in an efficient way will also translate into saving energy consumed by your washing machine.
On the one hand, of course, it is important to have appliances with the best A +++ energy classification. Our advice to save energy with the washing machine is to use it at a lower temperature.
Did you know that a 30 degree wash needs 40% less electricity than a 40 degree wash?
If we add a cup of white vinegar to the drawer, we have a natural antibacterial that will achieve the same result in a lower temperature wash. And also for each day of the week without putting washing machines we will save an extra 17 euros per year. Hence the importance of organizing the laundry and increasing the load of each wash.
In this link you can consult the current regulations on the energy labeling of electrical appliances.
11) Dryers? No thanks! It is good to relax by hanging your clothes to dry outside and to know that we will also save about 170 euros a year.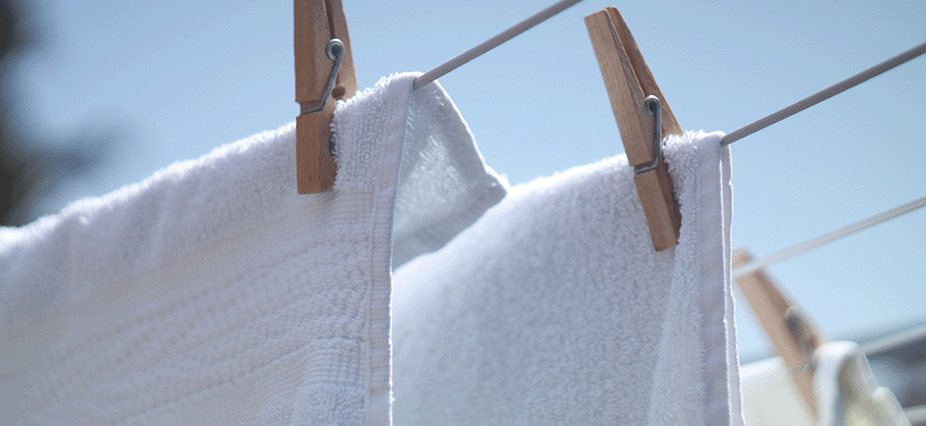 In countries like Spain we are extremely lucky to enjoy radiant sunshine for many days a year, so it is best to take advantage of the sun and the wind to dry our laundry. A simple calculation of the consumption of an electric dryer, five hours every two weeks, gives us a result of almost 170 euros per year. So the last of our energy-saving tips is to save the tumble dryer advantage for those rainy weeks where the sun doesn't really show up.
Source: Energy-saving tips data based on a study by digital banking provider thinkmoney
Our energy experts will be happy to help you optimize your consumption needs and will propose the best electricity rate and contract option based on your consumption habits. If you want assistance in person you can visit us at any of our showrooms.