Mast climbing platforms for rehabilitation and new construction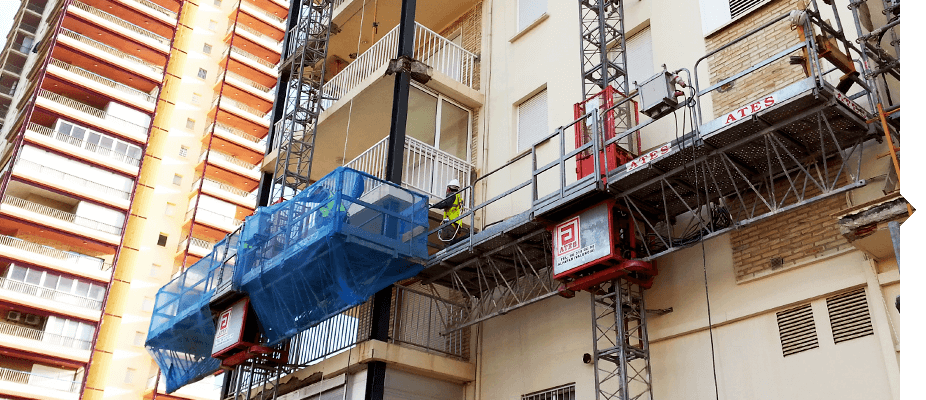 Rehabilitation motorized platform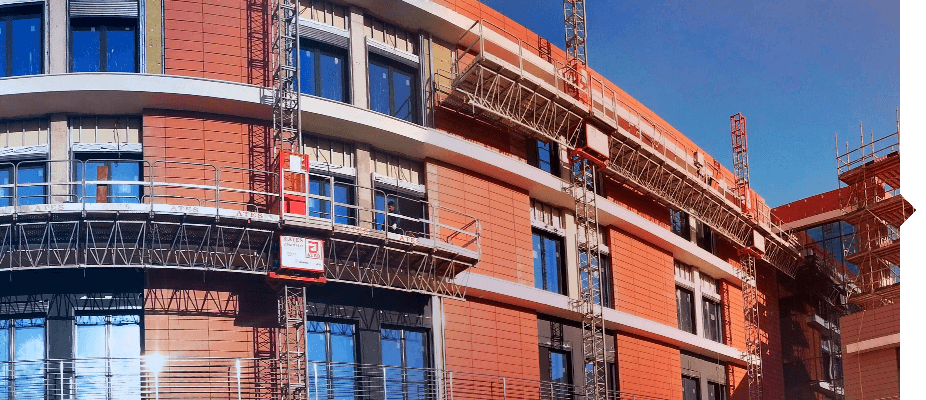 Rehabilitation motorized platform
System composed of a gear motor with pinions, work platform and rack masts on which the equipment moves, providing safety and working comfort.
Equipment approved and compliant with the European Community Directive 89/392 / CEE, and CE marked, are equipped with safety elements such as: limit switches, leveling devices, parachute brake, electrical protections, acoustic movement signals, manual descent emergency, applications.
Through our technical service, we plan and design each project together with you , in order to obtain the most suitable and safe assembly. Under this criterion, and with the versatility of the system that allows us, through the extensible platform, we adapt to the geometry of the building's façade, we approach solutions that range from the simplest to the most complex, such as, for example:
Façade enclosures.
Rehabilitation of buildings.
Various jobs in tall buildings.
Custom solutions
Thanks to the safety and speed of facade work, in recent times the motorized scaffold is replacing the hanging scaffold, due to the innumerable advantages of a fixed and stable work plane.
We will be delighted to talk to you.