Save on the energy bill of your residential community
ENERGY SAVING SYSTEMS:
SOLAR ELEVATOR AND SELF-CONSUMPTION
Reduction of the energy cost of the elevator.
Power reduction up to 500W maintaining the load and speed characteristics. No need for a three-phase power outlet. It allows the direct installation of photovoltaic solar panels for their power. Expandable to create a self-consumption facility. Possible modernization on existing elevators.
Electricity savings in the owners' homes.
Through a single community photovoltaic installation for self-consumption, both for common services and for owners. Adapted electricity rates: Solar Plan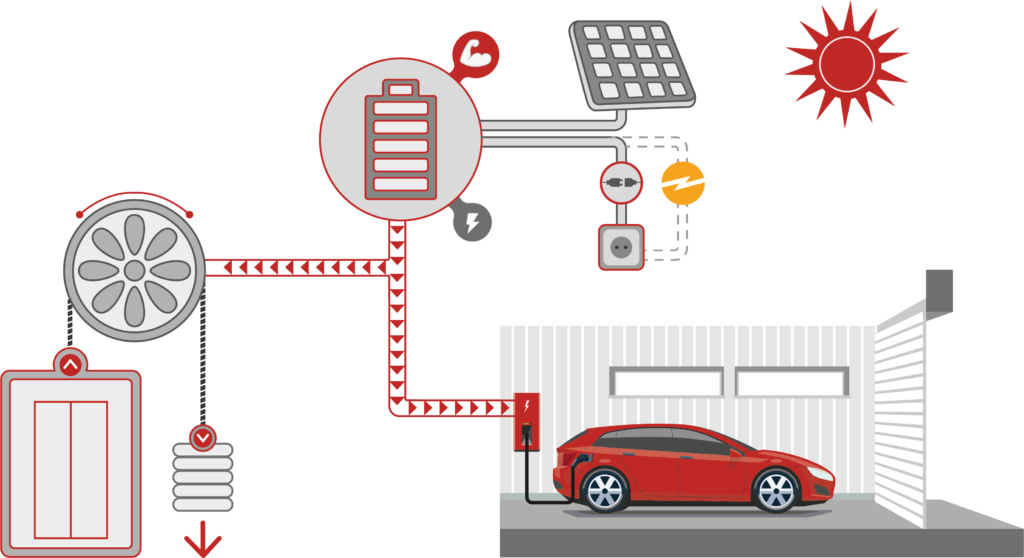 Improvement of the electricity supply contract.
We help you choose the most favorable electricity rate for you.
INSTALLATION OF CHARGING POINTS
FOR ELECTRIC VEHICLES
Individual installation in community garage.
Installation of the charger with direct connection to the owner's meter.
Community facility
System with tray from counters. Possibility of subsidizing the community part of the installation. Possibility of choosing between several models of chargers, with different functionalities and interesting discounts.
System with new connection. Free community installation, including new connection and meter for charging points. The owners only bear the cost of the charger.
Choice of plans for the specific electricity consumption rates of the applied system.